Tanzania's Northern Circuit - a must on your safari to-do list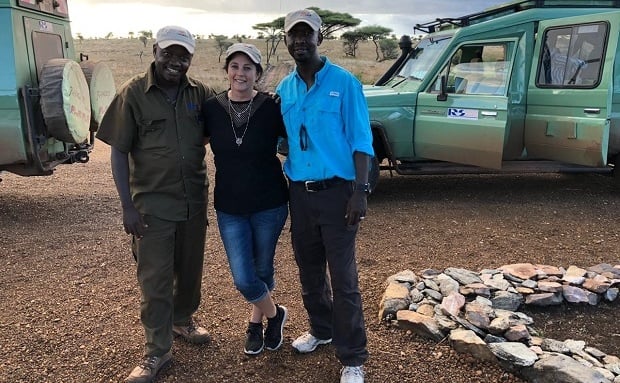 We've asked Live the Journey consultant, Petro Human, what her favourite safari destination is and the answer came without hesitation: "It has to be Tanzania's northern safari circuit."
The region includes, amongst others, the Serengeti and Lake Manyara national parks, as well as the Ngorongoro Conservation Area and I am astonished at the great care and effort Tanzanians put into conserving the land and wildlife through the gigantic national parks, most of which have no fences.
They take pride and joy in it – something which is evident when you spend time with the passionate local guides that accompany our guests. Their knowledge is outstanding – they seem to know the name of every bird and plant, and can spot the tree-climbing lions long before you even realise they're there.
The array and abundance of wildlife is extraordinary. There is, of course, the hundreds of thousands of wildebeest and zebra, eternally migrating in an age-old pattern from south to north following the rains. This natural spectacle is followed by eager predators, always looking for an opportunity to present itself. I don't think I have ever seen this number of lions, young and old, in one place. Never mind the hyenas, leopards, cheetahs and other scavengers. Add the rest of the animal kingdom such as elephants, giraffe, buffalo, hippos, rhino etc. and countless bird species to this mix and you have the stuff safari dreams are made of!
What was your most memorable moment on this trip?
Without a doubt it was getting my first glimpse of the migration in the Serengeti, and then being completely engulfed by it, moments later.
It is hard to find the words that even begin to describe what you experience and what you are witnessing when even with your binoculars you cannot see the end of it. I felt small and humble and was left speechless at the overwhelming, thunderous sound of the hooves as thousands of wildebeest, zebras and gazelles moved past us. But every moment in the Serengeti is magic really. Just when you think to yourself that that is the best and most indescribable moment I have ever experienced you drive around a bend in the road and the next sighting is even better.
No photo or video can even begin to capture the endless plains and blue skies of the Serengeti or the way it makes you feel, and a sunset here is absolutely priceless!
Do you have any insider tips for anyone wanting to go on safari?
Time is of no essence in the Serengeti where it is only you and nature… leave your watch in your tent before you leave on safari in the morning, but do remember a good pair of binoculars!
We visited a local traditional Maasai village where the tribes hold fast to their ancestral ways and cultural values. Their lives and livelihood revolve around their cattle. Their blingy accessories and handcrafts are amazing. Not only does it make the perfect memento to bring a piece of the Serengeti home with you but also supports the local community. Just be sure to bring a big suitcase!
The colourful Maasai blankets make for another great souvenir. Your guide will point out the best places to buy these and they are available in an array of colours. I use mine as a picnic blanket or table cloth to brighten up the "braai".
Tanzanians are known for being friendly and easy-going people, however, it is courteous to always ask permission before photographing people.
If at all possible, a hot air balloon safari over the Serengeti is an absolute must-do activity. While it is expensive, floating above the vast plains allows for a completely unique and unforgettable safari experience. Be sure to book in advance to avoid disappointment.
Live the Journey offers an exclusive, guided, small group tour, namely the Tanzania Migration Safari, in May each year. This is the best time to view thousands of wildebeest and zebras on the plains of the Serengeti.
Please contact us to discuss alternative options, should this group tour not suit your travel schedule. Other options include:
A private tour option whereby Live the Journey will compile a programme to accommodate your needs with regards to date, budget and routing.
Join one of the scheduled tours as offered by our travel partners in Tanzania. These tours depart on a regular basis.