News
Viewing posts for the category Events
It is true that life is a journey, but how awesome is your journey going to be? How many times have you thought "oh, I wish I was there" while looking at a picture or a movie of one of those incredible bucket list destinations? The splendour of the Namib. The drama and contrast of active volcanoes - the fire and ice in Iceland. Wild Gorillas in Rwanda and Uganda. Watching lemurs in Madagascar. Ethiopia. Angola… Well, if you can wish it, you can do it.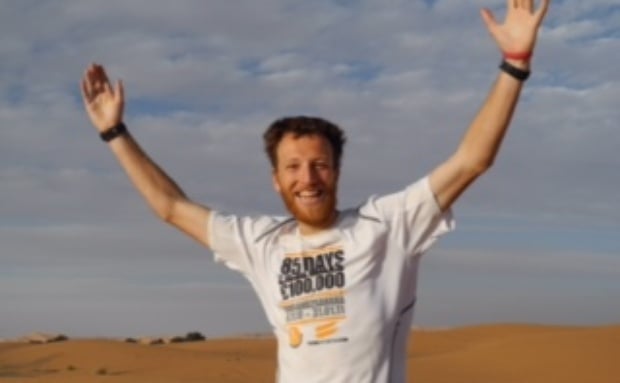 Two of the UK's most experienced ultra-marathon runners are poised to start a 550km run across the Namib desert, that will break new ground. Completely uninhabited, and boasting the highest sand dunes in the world at 420 metres,  Dr Andrew Murray, who previously ran 4295km miles from far north Scotland to the Sahara desert and has won races including the North Pole Marathon, and fellow Scottish international distance runner Donnie Campbell who previously ran almost 300km without sleeping start from near the town of Luderitz at 0830 GMT, on 2nd Feb.
Live the Journey celebrated our 10-year anniversary in the Tourism Industry this week. We had a wonderful time with our clients, friends and family. Our guests were treated to our guest speakers, Dave Pepler (Groen) and Johan Badenhorst's (Voetspore), stories about previous trips and upcoming tours with Live the Journey. Johan Rademan from RSG entertained us with laughter and Martelize Brink shared her experience with the Gorillas in Rwanda. Thank you to everyone that attended, from near and far. We hope that we will play a life enriching role in your travels in the future.