Tanzania migration safari with children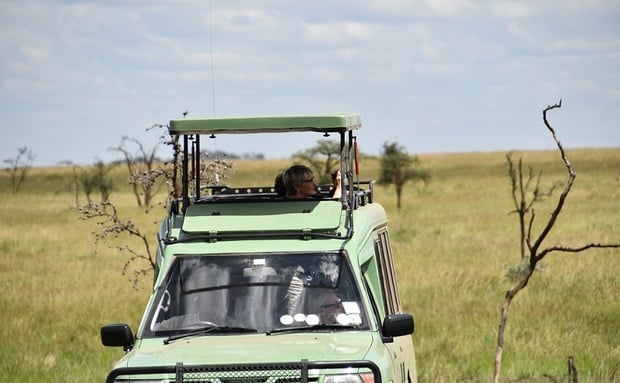 The annual movement of wildebeest and other grazing herbivores – the Great Migration – is one of the ultimate spectacles in the natural world. It is an incredible once-in-a-lifetime experience. It is also surprisingly well suited to family travel on a private basis.
A private safari allows for a lot of flexibility when travelling with children and is a wonderful journey of discovery for any child old enough to enjoy and appreciate the experience. In East Africa, safari vehicles are enclosed and long-based, making them extremely comfortable. Add to this endless vistas teeming with wildlife and passionate, experienced guides brimming with knowledge and you have the makings of an unforgettable family holiday.
So when is the best time to travel? The Great Migration traditionally follows the rain as animals migrate towards better pastures. The millions of wildebeest and zebras are always somewhere along the Serengeti/ Mara circuit, but they are not always in large herds and on the move. They can move in enormously long single file lines or in huge herds. Their location is largely dependent on the weather, which can vary considerably from year to year. In general, the herds assemble south of the Serengeti in Tanzania during January and February, the season in which they give birth to their young. From here they migrate from the vast grasslands of the southern and central Serengeti (April and May) before they start to cross the rivers (late June to August) into the woodlands of the Masai Mara in Kenya. Here they remain for three months during the dry season, before returning southwards.