Sicilian Cooking Adventure - Buon Appetito!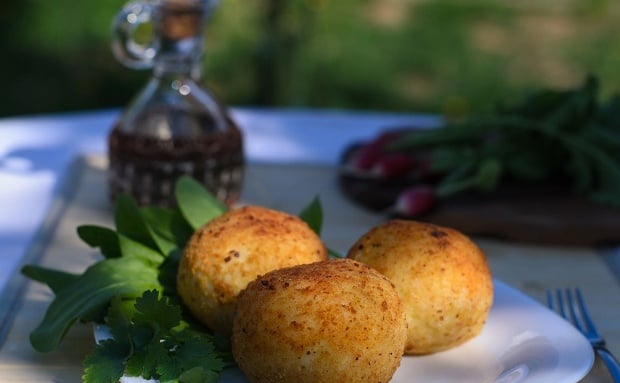 Sicily, Italy's largest island, is a fascinating land endowed with mountains, hills, the sea and thousands of years of history, culture and of course great food. Sicilian cookery is very much embedded in the history of the island. Various civilizations – Greek, Roman, Arabs, Normans, Spanish, and British – have left their mark. From a gastronomic point of view, the influence of these invaders is still very much in evidence today.
From 24 September to 31 October 2017 Live the Journey embarks on a fascinating culinary exploration of this Italian gem. Together with South African radio presenter and "foodie", Martelize Brink, our guests will learn from a passionate local chef and completely immerse themselves in the flavours of Sicily. The group will be based in the south east of the island, in a region famous for its gastronomic specialities: Pachino grows juicy tomatoes, Avola produces almonds and wine, Ragusa is famous for Caciocavallo cheese and Modica for chocolate made from an ancient Aztec recipe.
All of the cookery lessons take place in the informal kitchen of a private villa and together with fellow travellers and a local chef, guests will create mouth-watering dishes using fresh seasonal ingredients such as fresh pasta with ricotta and marjoram filling, Peperonata Con Capperi (a delicious Sicilian vegetable recipe made from peppers and capers) or Arancini – a tasty rice-ball that can be stuffed with mozzarella, ragu sauce or peas and coated with breadcrumbs.
To tantalize your taste buds we share this easy recipe for Arancini.
Ingredients
800ml vegetable stock
250g arborio rice
1/2 tbsp salt
Pinch of saffron
50g parmesan
150g Mozzarella chopped into chunks
1 egg
170g plain flour
Method
1. Add salt and saffron to the stock and bring to boil. Then add the rice.
2. Bring back to boil. Turn down the heat and simmer for about 20 minutes until stock is absorbed and rice is soft and yellow.
3. Add the grated Parmesan and season with salt and pepper. Leave until completely cooled down.
4. Beat the egg and add to rice. Then shape the mixture into 10 even balls.
5. Press a hole in the rice-balls, using your fingers and insert one teaspoon of Mozzarella. Pinch the rice around to enclose.
6. Place the breadcrumbs in a shallow bowl and cover rice-balls with the crumbs.
7. Heat the oil in a deep pan, no more than a third full. In batches, fry the rice balls for about 4 minutes until golden brown. Drain on kitchen towel and season with salt.
Often sold as traditional street food, Arancini is an old-style Sicilian recipe, best enjoyed while strolling along the beautiful streets of this fascinating island…