Groot Spore met Voetspore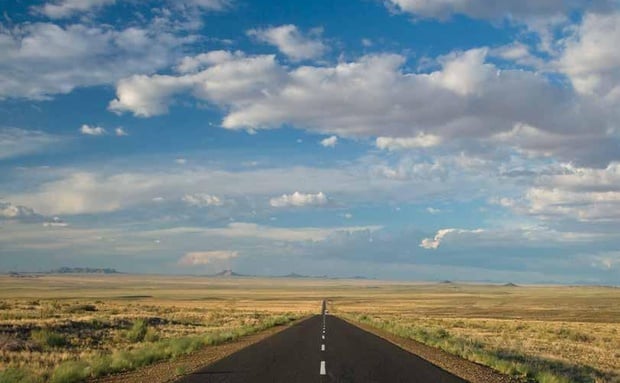 Nog een van Live the Journey se opwindende nuwe projekte vanjaar is die opening van 'n agentskap in die Voetspore Megaworld-sentrum in Pretoria. Daarmee vestig ons 'n groter "voetspoor" in die Gauteng-mark.
As 'n bonus gaan TV se Voetspore-man en eienaar van Voetspore Megaworld, Johan Badenhorst, jaarliks as toerleier optree vir 'n aantal ekspedisies waaraan die publiek kan deelneem.
Sy passie vir ons vasteland en sy mense is inspirerend en wakker die lus by kykers aan om ook die langpad aan te durf. Menige kykers beleef Johan se
Voetspore-avonture saam met hom in sy televisie-reekse. Die meer as 200 000 Afrika-kilometers wat hulle al afgelê het, is nog net die begin, sê Johan.
Met die opening van die Voetspore-winkel in Pretoria het hy besef dat daar 'n behoefte is om sy kennis te gebruik om kliënte se avonture te beplan. Hy gee graag raad en deel sy kennis, maar dit was duidelik dat sy kliënte meer dienste verlang.
Dit is waar Jurgens, ou vriend en mede-Afrika-reisiger, deel van die verhaal word . By Live the Journey deel Jurgens en sy span Johan se passie.
Jare lank al maak hy die vasteland vir kliënte meer toeganklik en help hulle om unieke ervarings te beleef.
Toe die twee se paaie kruis, het dit gelei tot een van die opwindendste nuwe projekte vir 2014 – 'n Live the Journey-agentskap in die Voetspore Megaworld-sentrum waar kliënte nie net die kennis van Johan en sy span tot hulle beskikking gaan hê nie, maar ook hul reise en avonture kan bespreek. Reisigers kan nou vir die eerste keer saam met Johan gaan toer. Vir vanjaar is ekspedisies na die Namibwoestyn en Ysland op die toerprogram met Johan as toerleier.