Ekotoer in lemur-paradys - deur Hanlie Retief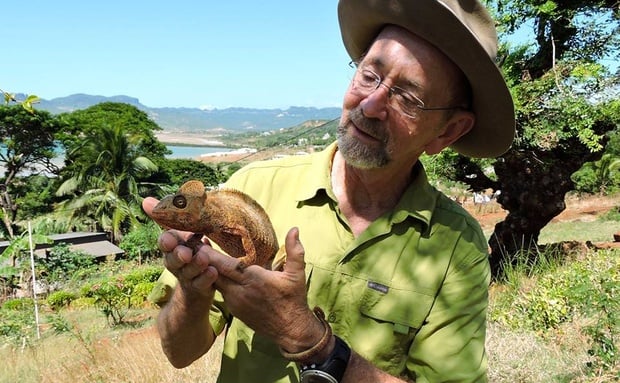 Hou stil! skree Dave Pepler, en die deure van die 4x4 is skaars oop, toe trek hy al doer om 'n verkleurmannetjie uit 'n hond se bek te red. Jou miserabele dier! jaag hy die brak terug en met dié sien ons ons heel eerste verkleurmannetjie op Madagaskar. 'n Bielie. Skelgroen. 'n Panter-trapsuutjie (Furcifer pardalis). Hy lyk nes dié in ons eie voorstedelike tuine, maar dié is die Virgin Active-variëteit.
Alles in Madagaskar, soos die swaelstert-skoenlapper wat nou hier verbyfladder, lyk of hulle op steroïde is. Kleurvoller, groter. En vreemd, onbekend. Dave plak die strapsuutjie op my arm neer. Die ou klim met sagte kussingtone tot by my skouer, een oog korrel hier, ander oog daar. Oorkant die pad lê die see turkoois met die Sugarloaf-heuwel 'n groen lawaknoets in die baai. Ons is 'n ent weg van Diego Suarez, die ou slawe- en spesery-hoofstad heel noord op die eiland. Dis die eerste toerdag saam met Live the Journey.