Egypt - Your questions answered!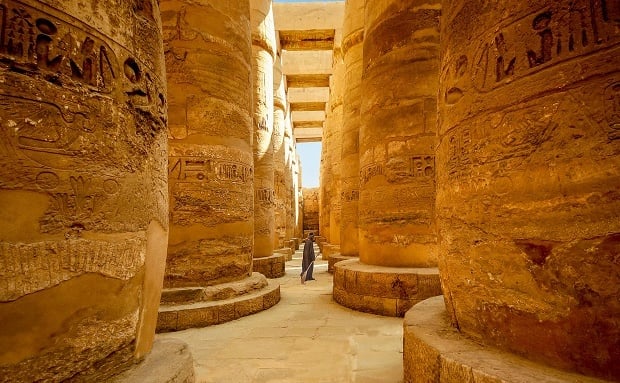 While its unique location, Arabic culture and ancient history ensures that it is a popular tourist destination, Egypt remains mysterious to many travellers.
"From the heights of these pyramids, forty centuries look down on us." - Napoleon Bonaparte. Visiting Egypt takes you 5 000 years back in time to explore one of the world's oldest civilizations. Geographically, Egypt is part of Africa, but culturally, Egypt is Islamic, uniquely linking northeast Africa with the Middle East. The Suez Canal runs through Egypt and cuts off a small part of its territory in the east, known as the Sinai Peninsula, which forms part of Asia.

Below we answer some of the most frequently asked questions about this mysterious destination:

Is it safe to travel to Egypt?
Tourists have been visiting the ancient wonders of Egypt for centuries and Egyptians have a well-earned reputation for being warm and welcoming towards visitors. While the country is certainly still dealing with political transition following the Egyptian Revolution in 2011, the classic Egyptian tourism destinations, including Cairo and the Nile between Aswan and Luxor, are considered safe. The country has a relatively low crime rate compared to others and, as with any destination in the world, travellers will be safe if they take the same sensible precautions as they would at home. Live the Journey only works with established, registered ground operators in Egypt who remain in contact with local authorities to ensure our guests' safety and comfort.

Do I need a visa?
South African passport holders require a visa to enter Egypt. While you need to apply for your tourist visa to the Egyptian Embassy in South Africa prior to travel, visas are issued free of charge.

What is the climate like and how should I dress in Egypt?
Egypt's winter months, October to February, are considered the best time to visit, with 'cooler' day-time temperatures ranging between 15 to 25°C on the Mediterranean coast and 20 to 30°C in Aswan in the south. The Live the Journey tour takes place in February and we recommend packing loose-fitting cotton clothes that can be layered to keep cool during the day with a light jacket for the evenings. Egypt is a Muslin country with a more conservative attitude towards dress. Female tourists are not required by law to follow the dress code, but dressing conservatively and modestly is a way to show your respect to local custom. It is recommended that ladies pack a scarf or shawl to carry in their daypack for visits to religious monuments and mosques. A sun hat, sunscreen and comfortable walking shoes are must-haves.

What makes the Live the Journey tour so unique?
Our tour is accompanied by a Live the Journey Tour Leader as well as a qualified Egyptologist as our guide.
Besides all the customary destinations a tour to Egypt should comprise, our tour also includes a visit to Abu Simbel, one of Egypt's most awe-inspiring structures. The Abu Simbel temples are two massive rock temples at Abu Simbel, a village in Nubia, southern Egypt, near the border with Sudan. The four colossal statues of Ramses in front of the main temple are spectacular examples of ancient Egyptian art. The complex is part of the UNESCO World Heritage Site known as the "Nubian Monuments".
Another unique aspect of the tour is a four-day cruise on the River Nile from Aswan to Luxor. It is one of the best and most relaxing ways to see Egypt as it combines daily excursions to see ancient relics such as Karnak, the Mortuary Temple of Hatshepsut and Philae Temples with peaceful moments simply sitting on the deck watching ancient landscapes glide past. The Nile is the life-giving artery of the country. A Nile cruise enables you to first-hand experience the importance of this river to the economy and livelihood along its banks. In the words of Dave Pepler: "I can think of no rolling vista that comes near the banks of the Nile."

What is so special about our local guide?
Our guide in Egypt is not only a qualified Egyptologist, but also a Bedouin, a nomadic Arab people, who have historically inhabited the desert regions of North Africa. His wealth of knowledge is matched only by his passion for his country. A journey through history therefore comes alive through local story-telling. Sameh is passionate about Egypt and has the ability to explain the very old and complicated history in such a colourful way that it will grip your attention. The facts and fables will stay with you forever ... all you need to do, if you don't want to miss out, is to follow the guide with the Bedouin turban.
Travel with us! Unleash the inner explorer in you and join us on a journey of discovery through centuries of history.
CLICK HERE for more information.