Darran Leal from World Photo Adventures shares his experiences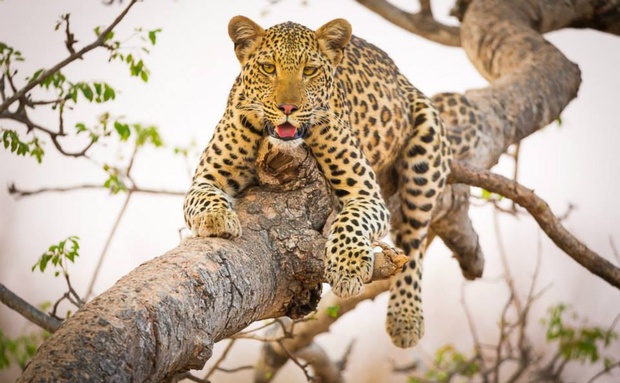 World Photo Adventures enjoyed three more stunning tours in Africa, through its exclusive Africa supplier, Live The Journey. Owner of WPA, Darran Leal says - "We again had the most amazing experiences! Our 13th photo tour of Namibia was as good as the first when Johan Van Tonder guided us all those years ago. Sossusvlei offered new dunes, ripples in the sands and a very unique and up close experience with an Oryx. My group walked with it for about half an hour, just 15 metres away! Etosha went a step further with 3 cheetah walks just 5 metres from the vehicles. You should have heard the motor drives working! Stunning elephant, rhino, kudu and many other game animals were finished by a final morning shoot of 4 lions - in rare Etosha rain, We got 44 lions in all and 4 leopard, one with a kill!
 It was then on to Botswana, starting in the Okavango Delta. Mick Jagger and Keith Richards were our first big game. Mick was a handsome 7 year old lion - stunning mane. Keith, well he looked like he had been around the block a few too many times… Again, lots of game, excellent connections and the best photo opportunities. Our final camp offered a male lion with a freshly killed warthog. He was in eating bliss…
Onto Chobe National Park and so many experiences and images. A croc catching a catfish right next to our exclusive boat, shakes the head off (literally) and then eat the prize. (Another African kill…) - lions with a baboon kill - birds, so many,,,, - and lots of big game. A highlight was the final afternoon sunset with a giant elephant and blood red sunset as a backdrop. Technically a tough shot, but I helped guide everyone to a very special and unique image. Victoria Falls is such a nice way to finish off this 2 week tour.
Then our last tour in South Africa. I had been on the road now for 6 weeks. Still had the buzz and energy though as every day at our 2 private reserves near Kruger were so unique. Lions again, we can not get enough… fantastic cheetah, leopard up a tree at sunset, African Wild Cats - it was after all called the Big Cats and Game Photo tour. Add a special shoot with cobra, green and black mamba, puff adder, chameleon and much more. Again (not sure why….) our final morning shoot was with lions. 7 in fact and they were stalking Impala. Very unique imagery of an international standard.
A special thanks to Marilyn and Elsabeth and the LTJ team. Can't wait to return in 2015 for 2 more tours - Cape Town to Kalahari and Tanzania.