Why travel insurance is so important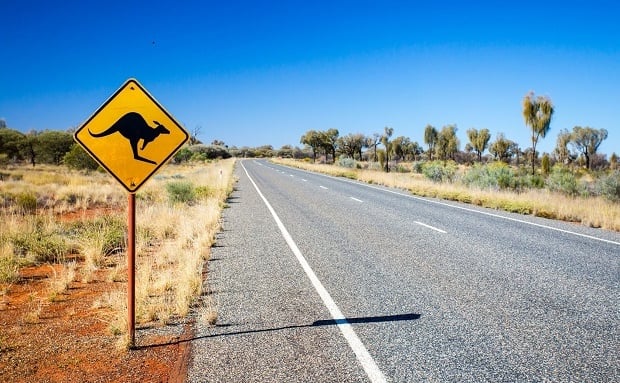 Over the many years that we have been providing life-enriching journeys to our guests, we have unfortunately also had to provide support during a number of unforeseen situations leading to trip cancellations or curtailment.
Our guests' wellbeing is of the utmost importance to us. We urge you to read through the following information carefully and to ensure peace of mind by taking out comprehensive travel insurance.
Why is it important to take out travel insurance?
As exciting as travel is, it does hold some risks. By taking out travel insurance you are essentially covering yourself against travel risks such as lost or stolen luggage, cancellation cover (should you not be able to travel due to unexpected medical or personal reasons) and most importantly, unexpected medical costs abroad.
It is extremely important to take out travel insurance, even if it tightens your budget a little. Your loss could be a lot greater should anything unforeseen happen. Imagine you have a medical emergency in a foreign country, or a natural disaster forces you to leave your paid accommodation. Your flight could be cancelled; baggage could be lost or your wallet or passport could be stolen. These are all scenarios that happen to tourists every day!
What does a travel insurance policy cover?
A comprehensive travel insurance policy will provide:
Emergency medical cover
Losses incurred due to unforeseen cancellation or having to cut your trip short
Death and disability cover
Personal liability cover
Baggage cover
Various other inconvenience benefits, for example, cover for costs incurred when being forced to extend your stay due to adverse weather.
How much insurance do I need?
A good idea is to talk to your advisor about whether your current insurance includes cover when travelling to a foreign destination. However, please note that if travel insurance is included, it is usually not sufficient cover with regards to the inclusions and excess payments. Travel insurance can cover you from incidents like theft to more serious medical situations where you have to be flown to the nearest hospital by helicopter, anywhere in the world. Medical, cancellations, baggage, delays, personal liability and accidents are usually included in your travel insurance. Inclusions and exclusions will depend on the policy you choose. Your travel advisor can assist you to make the best possible choice for your personal needs.
Do I understand the limits of my insurance?
Some limits will be applicable, depending on where you will be travelling to or for how long you will be away.
For international travel, visa requirements can affect your policy limitations or certain areas in the world might be excluded. There could also be limits with regards to medical emergencies regarding pre-existing conditions. Remember to communicate any such conditions to your travel advisor to check whether it will be covered in your travel insurance policy. All travel insurance policies have specific benefits and exclusions so it's common sense, imperative, and absolutely necessary to take the time to read the policy wording carefully.
Are there any exceptions for more vulnerable travellers such as pregnant or elderly travellers?
Pregnant travellers will generally enjoy coverage on a standard policy up until the first day of the 26th week of pregnancy. Any babies born during the trip will not be covered. With senior passengers aged 70 and over, they will have to pay a higher premium and won't automatically receive coverage on pre-existing illnesses, cardiovascular diseases and cerebrovascular disease. A more comprehensive policy is recommended in this case.
What if I already have travel insurance through my credit card company? Is it possible to top-up my coverage?
Most banks provide basic complimentary cover when airline tickets are purchased with a credit card. This is generally not sufficient and it is possible to supplement the coverage provided by a credit card company. In order to choose a suitable top-up package to meet your needs you'd need to determine what the basic cover is and add the appropriate top-up option.
What is the rule of thumb when it comes to when travel insurance should be purchased by?
It's recommended that travellers purchase their chosen policies as soon as their trip has been paid for, as that means that they'll enjoy cancellation coverage from up to six months before the trip.
Travel is a very exciting experience, but you have to be prepared for unforeseen circumstances. Talk to your tour consultant to ensure you have adequate cover to enjoy your holiday without the worry should you find yourself in an unexpected situation.