Jeanette shares her travel memories of Angola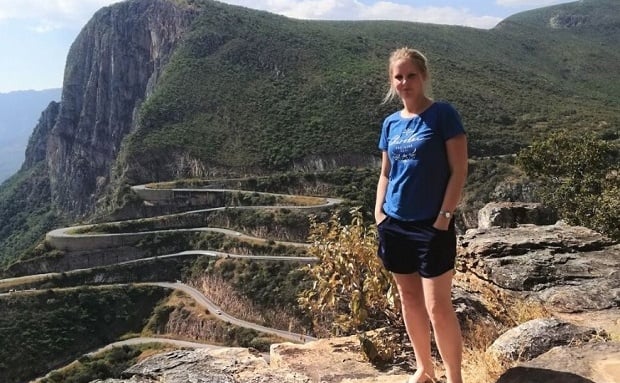 I love travelling in Africa and, currently, my favourite destination is Angola. It is a country that took me completely by surprise. I did not expect the natural beauty we encountered or the serenity I experienced while touring this country. While Angola has a turbulent past, I was humbled by the beautiful culture of the people and the story that this country had to tell.
What was your most memorable moment on this trip?
It is extremely hard to choose only one moment. The sunsets were like no other I have ever seen. Watching the colours of the Calandula Falls change as dusk set in took my breath away. The beaches were beautiful and the ocean warm. The stories and sights of the shipwreck yard at Barra do Dande were fascinating. The impressive Leba Pass and the mysterious rock formations of Pedras Negras were some other awe-inspiring highlights.
I couldn't believe what a beautiful country Angola is and the contrasts between the different areas we visited were completely unexpected.
Do you have any insider tips to share?
This is an adventure in the truest sense of the word. You will be travelling on rough roads with potholes and some days may be long, so be prepared for that. It is absolutely worth the effort though.
The markets have the most beautiful materials but they only accept Kwanzas, the local currency. Your guide will assist you with exchanging money the evening before you depart.
You will be able to take some of the most beautiful photos on this trip. If you have a camera, it is an absolute must to pack. Don't forget your car charger and extra memory cards!
The local children love soccer and are always immensely grateful to receive any old (or new) balls you have to spare.