Discover Uganda
Bwindi Impentrable National Park
Gorilla Tracking
Chimpanzee Tracking
Queen Elizabeth National Park
Cruise the Kazinga Channel
Overview
In the days of colonial rule Winston Churchill described Uganda as "The Pearl of Africa".  Join this tour and discover this unique African country.  The Equator as well as the Rift Valley runs through Uganda, resulting in a very unique eco-system.  Uganda is also well known for its game reserves, magnificent scenery, lakes, rivers, waterfalls and rich culture.  Queen Elizabeth National Park is described by many as the most beautiful park in Africa … the memories of a cruise on the Kazinga channel will stay with you forever.  It is said that the people of Uganda is the friendliest in Africa and you will experience it.  The highlight of the tour will be gorilla trekking and a close-up encounter with a family of mountain gorillas in their natural habitat in the Bwindi Impenetrable Forest.  As of November 2012, the estimated total number of mountain gorillas is 880.  This is indisputably an experience of a life time……really life enriching!
Itinerary
Day 1: Depart for Uganda
14:00 Depart from South Africa to Uganda.
19:10 Arrive at Entebbe. Met by a local guide for transfer to your hotel in Kampala. Entebbe is about 41 kms from Kampala. You will remember that it was at Entebbe where the Israelis heroically released hostages that were on a hijacked Air France Airbus in 1976.
Enjoy a welcome dinner at your hotel.
O/N Hotel in Kampala (Dinner)

Day 2: Mbarara & Equator
Breakfast at the hotel.
Check-out and depart from Kampala heading southwest across the country, to Mbarara home to the impressive long horn Ankole cattle. A unique experience today is crossing the Equator.
Arrive late afternoon at your hotel and check-in
O/N Lake View Regency Hotel, Mbarara (breakfast, lunch, dinner)
Day 3: Bwindi National Park
Breakfast at your accommodation.
Today we continue our drive to the Bwindi National Park. The Bwindi area is a highly fertile, mountainous region with steep sided hills covered from top to bottom in neatly terraced rows of cultivation. You are really driving through the "Banana Republic" with banana plantations all around you, steep hills, small rivers……just amazing scenery.
Arrive late afternoon at the park and check-in at accommodation
O/N Lake Kitandara Tented Camp, near Bwindi Park (breakfast, lunch, dinner)
Day 4: Gorilla Trekking
Today enjoy surely the highlight of the trip. The region is one of the last remaining sanctuaries of the mountain gorilla. Today we will trek through the rainforest and bamboo covered slopes, accompanied by a guide and trackers, in search of a mountain gorilla family. At times the walking can be tough and long, but when you catch your first glimpse of a magnificent silverback, any discomforts will be totally forgotten. There are no words to describe this visit to a "gorilla family home". To sit in the forest close-up observing the family life of gorillas is mind blowing. Bwindi has 5 gorilla families residing in the wild.
Arrive back at the homestead after a truly memorable experience.
Dinner at the homestead
O/N Lake Kitandara Tented Camp, near Bwindi Park (breakfast, lunch, dinner)
Day 5: Bwindi Park
After breakfast depart on an early walk through the forest and grasslands of the Bwindi Impenetrable Forest National Park. Relax mid-morning and take in the splendour of the surrounds and then head for Munyaga Waterfalls.
After lunch enjoy some bird watching … there are 230 bird species to be found in the forest.
Dinner at the homestead.
O/N Lake Kitandara Tented Camp, near Bwindi Park (breakfast, lunch, dinner)

Day 6: Queen Elizabeth National Park
After breakfast we set off for Queen Elizabeth National Park. This park lies across the equator and is bordered to the southwest by Lake Edward and to the northeast by Lake George. You might be lucky to also see the famous tree-climbing lions of the park. The two lakes are joined together by the 33 km long Kazinga Channel.
We arrive at Mweya Lodge an oasis to cool down at. Also enjoy lunch there. After lunch we cruise along the Kazinga Channel. The boat cruise on the Kazinga channel takes about 2 hours and you can expect to see plenty of hippos and a wide range of birds.
Arrive back at the lodge for dinner
O/N Mweya Lodge (breakfast, lunch, dinner)
Day 7: Queen Elizabeth National Park
Full day for game viewing in the Queen Elizabeth National Park. During the morning we are in search of lions, elephants and buffalo. After lunch we visit the baboon cliff and the crater lakes north of the park.
O/N Mweya Lodge (breakfast, lunch, dinner)
Day 8: Chimpanzee trekking
Early breakfast and head for Kyambura wildlife reserve to search the river gorge for chimpanzee.
Afternoon drive to Jinja, the origin of the Nile, via Kampala and check-in at the Sunset International Hotel.
Evening at leisure
O/N Sunset International Hotel. (breakfast, lunch, dinner)
Day 9: Origin of the Nile
Breakfast at the hotel.
Jinja was previously the industrial capital of Uganda. It is best known for being the source of the river Nile at the snow submerged Rippon Falls. The Owen Falls Dam, located just downstream from the Nile's source, provides electrical power for Uganda and even parts of Kenya. The Nile starts it's 4,000 mile journey to the Mediterranean from Lake Victoria.
The afternoon is spent at Bujagali Falls where several rapids of the river Nile are situated close together.
You have an option of half-day white water rafting trip on one of Africa's most evocative rivers - the White Nile (this is optional at $95 per person). You'll receive a thorough safety demonstration before the guide takes you over gentle rapids and eventually onto the stronger, more exhilarating ones. There are also 'float times', enabling you to absorb the stunning views and enjoy the bird life.
Late afternoon drive to Kampala.
O/N Hotel in Kampala (breakfast, lunch, dinner)
Day 10: Lake Victoria
Breakfast at the hotel. Early morning we board a motorized boat for a cruise on Lake Victoria to visit Ngamba Island Chimps Sanctuary. Lake Victoria is the largest fresh water lake in the world…..a magnificent sight. The island has a sanctuary for orphaned chimpanzees that allows for heartwarming encounters with these primates. If time allows, we may participate in feeding them. Afternoon, return to Kampala.
O/N Hotel in Kampala (breakfast, lunch, dinner)
Day 11: Kampala
Breakfast at your hotel
Enjoy a day tour of Kampala. The National Museum is perhaps one of the best in East Africa with fine Ugandan history displays. It houses many musical instruments from all over the continent and also has a large ethnographic gallery. The nearby Kasubi Tombs, originally the palaces of past rulers, are made of poles, reed and thatch. They have a variety of artifacts belonging to the kings including weapons and musical instruments.
O/N Hotel in Kampala (breakfast, lunch, dinner)

Day 12: Depart
05:00 Transfer to Entebbe to check-in for flight
07:25 Depart Entebbe for Johannesburg.
10:40 Arrive Johannesburg
Rates
Rates available on request.
Included
Meals not indicated on programme
Travel documentation (visa)
Travel and medical insurance
Optional excursions
Beverages with meals, things of a personal nature
Excluded
Meals indicated on programme
Experienced driver/guide
Accommodation as per programme, park fees for the various parks
Transport on tour as well as hotel transfers, entrance fees for tours mentioned in the programme, gorilla permits (this alone is US$500 and not normally included in a programme)
Gear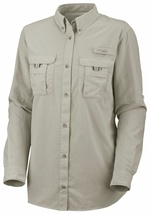 Lightweight, durable nylon dries fast should you get splashed; mesh-lined cape vents at the back shoulder enhance airflow to keep you cool in the hottest conditions. Built-in UV protection keeps the sun off your back so you can stay out until you're ready to come in. Two big chest pockets offer plenty of room for small gear; long sleeves can be rolled up and secured with button tabs.
Available colours:Khaki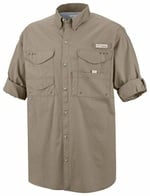 Constructed of cotton poplin that's garment washed for lived-in comfort, it features hook and loop closed fly box pockets at the chest, a tool holder and utility loop and a rod holder loop left chest that frees up your hands to work with lines and lures. Mesh-lined cape vents at the back shoulder keep you cool and comfortable; hook and loop at the collar tip lets you turn the collar up to keep the sun off your neck.
FEATURES:
Fabric: 100% cotton poplin
Vented
Imported
Available colours:Khaki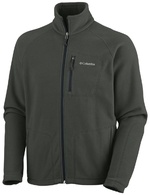 The 270g microfleece washes like a dream, so no worries if your loudmouth catcher sloshes part of his porter on your arm while he re-lives a big play. An internal zip-pocket keeps your wallet and other valuables secure. Zip-up and head out.
FEATURES:
Fabric: 100% polyester microfleece
Zip-closed security pocket
Center back length: 28
Imported